Evolution Of Electric Vehicles In India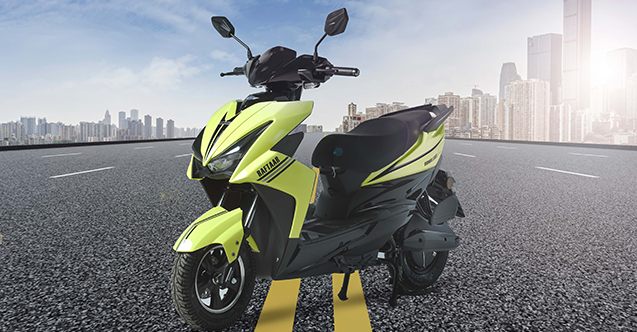 The future of mobility is approaching a tipping point. People in India are using electric cars (EVs) to help deal with air pollution and greenhouse gas (GHG) emissions. Electric cars (EVs) are always mentioned as part of the solution every time oil prices rise, or climate change is talked about. Today, you can see many electric vehicles on the road. In fact, electric cars have caught the attention of India's policymakers because of their many advantages, including higher efficiency and lower air pollution in the short to medium term, as well as lower CO2 emissions.
Is India Ready for Electric Vehicles?
Electric vehicles (EVs) are transforming the world of road transportation. Over the last five years, the global EV market has grown at a rate of 43 percent per year on average, with EVs accounting for about 2.6 percent of the global automobile market in 2019. It is believed that it will skyrocket for sure over the next decade.
Many COVID-19 recovery plans in countries such as China, Germany, France, and Canada, as well as the recently proposed plan in the United States, place a strong emphasis on EVs. According to Deloitte, the sales of new EV annually will exceed $30 million by 2030.
India currently lags behind key markets such as China, Europe, and the United States. In 2019, the global EV stock reached 7.2 million units, with China accounting for 47 percent, Europe accounting for 25 percent, and the United States accounting for 21 percent. Only 600,000 units were sold in the rest of the world, with only 170,000 sold in India.
However, EVs are gaining popularity in India. The electrification of road transportation serves several functions. It is a green industrial policy that promotes economic recovery following a pandemic. Its goal is to reduce oil imports while increasing energy security. It is also critical to reducing air pollution and combating climate change. It is a critical component of global net-zero ambitions and a significant carbon-emission-reduction measure, second only to greening power sectors.
The Future of Electric Vehicles in India
Companies worked hard to make electric cars more affordable in 2021, intending to dispel the idea that electric cars are pricey. The Indian government intends to make arrangements and incentives to encourage more people to contribute to 25% of all new vehicle registrations by 2024. At the moment, electric vehicles account for only 0.29 percent of total registrations in India. A two-pronged approach must be put in place for this to happen. First and foremost, India must become truly EV-ready by establishing the necessary infrastructure and technology to support electric vehicle manufacturing. Second, provisions must be put in place to allow old vehicles to be converted into hybrid electric vehicles via retrofitting in order to reduce rising pollution levels.
Raftaar Electric Vehicles also introduces electric scooters to raise awareness and make cities look cleaner and quieter. You can buy Raftaar Electric today and contribute to a greener environment with no license, no registration, and completely eco-friendly.